Galaxy S3 Theme 2.5 (Android)
Overview: Checkout The Official
Galaxy S III Launcher Theme
. Available Now! Completely New Look and Feel
Requirements:
Android
OS 4.0 and up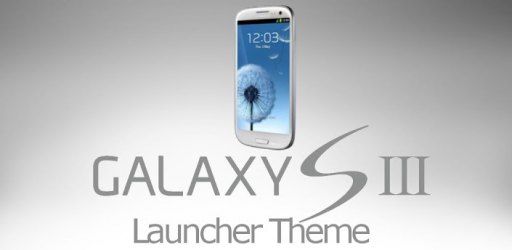 Galaxy S3 Theme
is the first of its kind and features All the High Res (96×96) Stock Icons from the Galaxy S3 as well as the Galaxy S2, Stock 720p HD Wallpapers and Extra (43) loaded in a standalone wallpaper applier, TouchWiz UX App Drawer Style and All apex images changed to S3 White color and even Folder Icon & BG's match the device as well.
*Compatible with
APEX LAUNCHER and NOVA LAUNCHER
*
Applying Themes Using Launcher
1.Open Launcher
2.Click the Theme of your choice "Apply Apex Theme" or Apply Nova Theme"
3.Click "Apply" for Apex and Click "OK" for Nova
Apply Using
Apex Launcher
1.
Download
and
install
Apex Launcher
2.Hit Menu from home and click "Theme Settings"
3.Click "Look And Feel"
4.Click "Icon Theme"
5.Choose "Galaxy S3 Theme"
6.Press OK
Apply Using
Nova Launcher
1.Please Use Launcher
to Apply
Theme
**Best Look and Feel Recommendations**
1.Turn App Drawer transparency to 15-20 or so
This makes it look more like TouchWiz 5
2.Keep Stock Backgrounds (There are 5 GS3 Official wallpapers)
3.If GS3 Icon's don't show for your STOCK Apps (Email,Contacts, etc)
Press and hold the icon, Click "Edit", Click the Icon, press "Select from icon packs", choose "Galaxy S3 Theme" and find the icon needed.
4.Email me with any Feedback or Recommendations, I actually respond to emails and will update the app on good recommendations or BUG Fixes or If icons don't apply.
**Supports Languages**
(English,German, Greek, English, Spanish, Italian, Portuguese, Russian)
"This Theme is new and updates will be regular to improve the theme and include more features, Feedback must be given if there are bug's or recommendations,
What's New in
Galaxy S3 Theme
version 2.2:
+Now OFFICIALLY SUPPORTS ADW & ADWEX Launcher Theme
(Have to have

latest version

of ADW and ADWEX)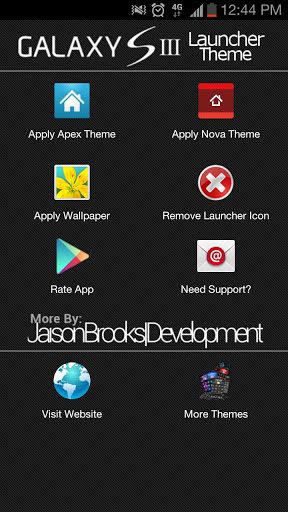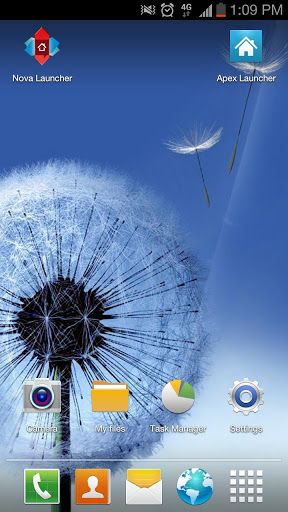 DOWNLOAD
http://wm8650.net/v2/wm8650-galaxy-s3-theme-2-5-android/